Yan
Zhou


(周岩)
Graduate Student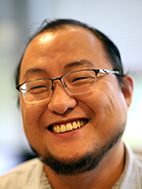 EDUCATION:
B.S., Plant Science, Agricultural University of Hebei, China , Jun 2009
M.S., Genetics, Nanjing Agricultural University, China, Jun 2012
Ph.D. Student, Genetics, Iowa State University, Aug 2015-Present
EXPERIENCE:
Research Associate, Department of Molecular Breeding, State Key Laboratory of Main Crop Germplasm Innovation, Beijing, China, Apr 2013-Mar 2014
Research Associate, Department of Molecular Breeding and Functional Genetics, Beijing Shou Jia Li Hua Technology Ltd., Beijing, China, Apr 2014-Jan 2015
E-mail:
ORCID ID: 0000-0003-0347-0027
PUBLICATIONS (3):
Symbols Legend
* Authors contributed equally to the article
Mirnezami SV, S Srinivasan,

Y Zhou

, PS Schnable, B Ganapathysubramanian (2021)

Detection of the progression of anthesis in field-grown maize tassels: a case study. Plant Phenomics,

2021: 4238701.

Li M*, L Cao*, M Mwimba,

Y Zhou

, L Li, M Zhou, PS Schnable, JA O'Rourke, X Dong, W Wang (2019)

Comprehensive mapping of abiotic stress inputs into the soybean circadian clock. PNAS,

116(47): 23840-23849.

Zhou Y

, S Srinivasan, SV Mirnezami, A Kusmec, Q Fu, L Attigala, MG Salas-Fernandez, B Ganapathysubramanian, PS Schnable (2019)

Semiautomated feature extraction from RGB images for sorghum panicle architecture GWAS. Plant Physiol,

179(1): 24-37.